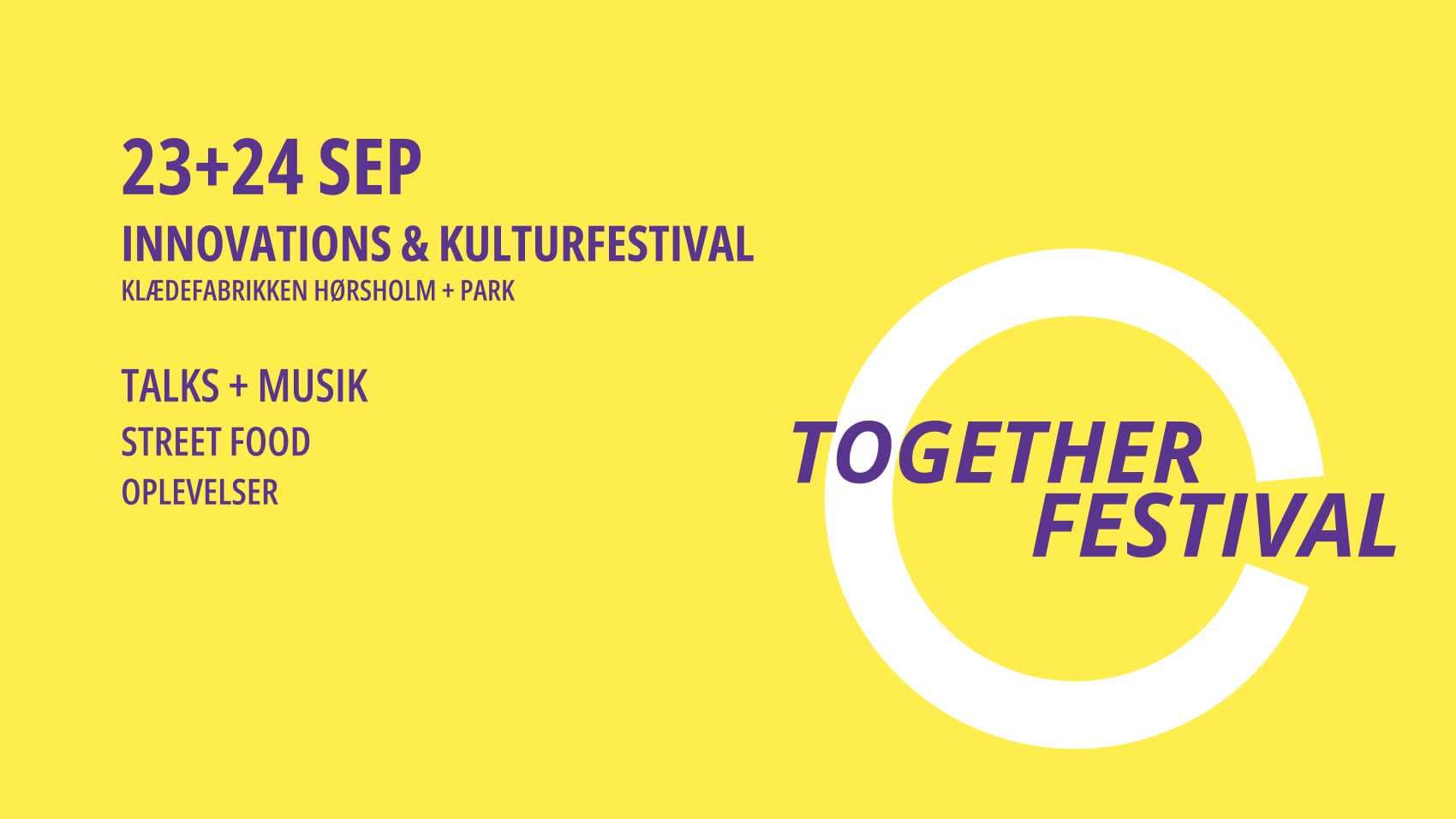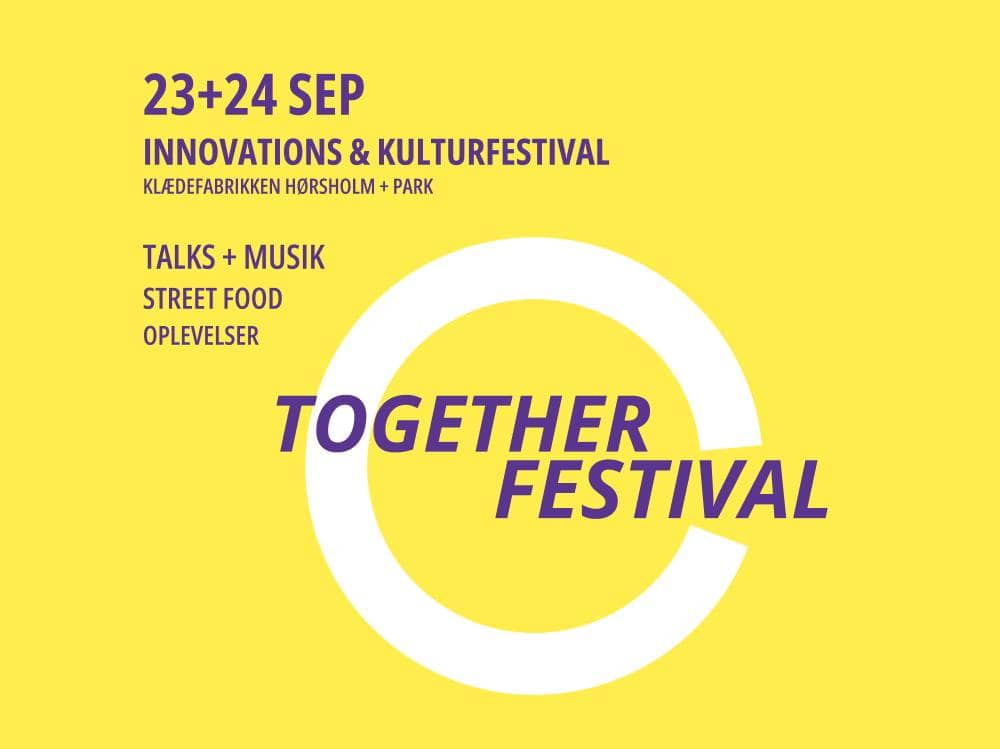 Om Together Festival
Together Festival er en innovations- og kulturfestival, som finder sted 23+24 september 2022 i æstetiske og naturskønne omgivelser på en historisk Klædefabrik i Hørsholm + park.
Together Festival er to dage med talks, musik, oplevelser, kunst og mad. Temaet for 2022 er fællesskaber, godt humør og diversitet, hvilket vi synes, der er brug for efter to år med corona.
Festivalens oplevelser og udstillinger er skabt af nogle af verdens mest progressive opfindere og idemagere, som hver giver deres bud på, hvordan man skaber fællesskaber, godt humør og diversitet i fremtiden. På talk scenen kan man opleve 15 talks i ted talk format med førende meningsdannere, på musikscenen kan man opleve et to dages fuldt program med vækstlagsmusik og i vinstuen kan man lytte til akustisk musik med et glas vin og en samtalepartner.
Program
>> Se programmet for Together Festival
Billetter
Together Festival er gratis for alle unge under 18 år og studerende. Desuden er alle arrangementer udendørs samt udstillinger gratis for alle.
Hvis du vil deltage i talks, debatter, fælles middage, dragbingo mm. fra festivalens talk scene eller vinstue skal du købe billet til Together Festival. Billetprisen er 300 kr. og dækker deltagelse i hele festivalen.
Owned by US
Owned by Us er festivalens eksperimentelle scene. Her giver vi nøglerne og beslutningskraften til en gruppe unge kunstnere og tænkere. Sammen giver de deres bud på den næste generations blik på diversitet og fremtidens fællesskaber.
Tak til
Hørsholm Kommune, Fremtidsfabrik, Headspace Danmark, Generous Development, MindfutureAI, Vesica, [IM]perfectionists, CISU, AIM – byliv, Oxford Brookes University, School of Architecture, Tuborgfondet.
Vil du være med?
Ønsker din organisation at sætte diversitet og fællesskaber på dagsordenen sammen med os? Så skriv til hall@fremtidsfabrik.dk for at høre om muligheder.